Our Milwaukee Team Members
Thank You from the Kid-Tastic Staff
A Day Care Staff that Cares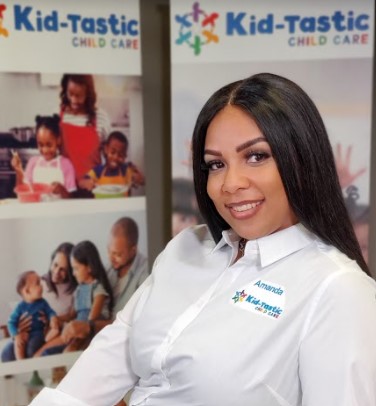 Amanda Davis has worked and owned Kid-Tastic for the past 8 years but has over 10 years of childcare experience. Amanda realizes the strong impact we have on children's lives and strives to better meet the child's needs every day. Amanda is passionate about acknowledging diversity and encourages each child at her center to love and appreciate their individuality.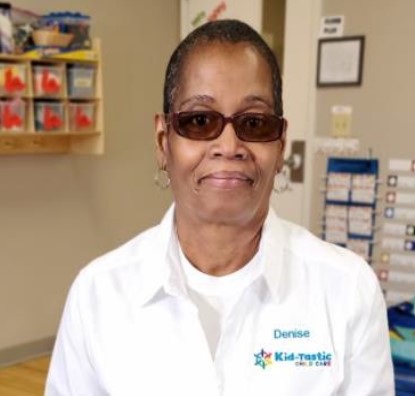 Denise Smith
Teacher, Bloomers K4-2nd Grade
Denise's journey through early child hood education is diverse in many ways and she has contributed to this field for 26 years. Her career began as a volunteer in her child's school, and was introduced to teaching by faculty. Since then Denise has gone on to teach in Head Start, Montessori and now promotes her knowledge and experience through a rigorous program for children ages 5yrs and up. Her passion is school readiness, so reading, writing, science and arithmetic are key areas of focus in her program.
"I aspire to be the best me that I can be for myself and the children, while learning and laughing the entire way. I bring a lot of experience to the center along with the willingness to learn and implement new things for the children as well as myself. I receive pure joy from the growth of each child when they realize they've mastered a new skill."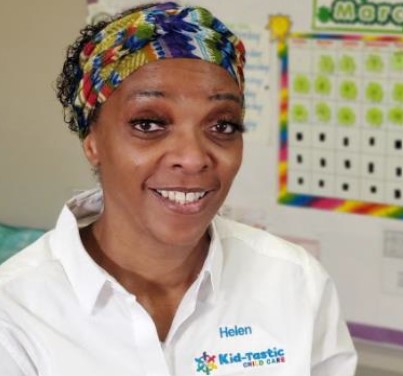 Helen Herd
Teacher, Sprouts Pre-K 3yrs-4yrs
Helen Herd is a well-established early childhood education professional with more than 20 years in the field. Her passion for teaching is driven by the success of educating young children. Helen has maintained a prosperous career as a preschool teacher and enjoys contributing to their overall development.
"I can never get enough of fueling their [children] curiosity. These kids are young explorers and the smallest of things excite them. It has been most exciting for me to watch children that I've taught in Head Start grow to adults and excel their education. Educating youth is my passion and my way of giving back."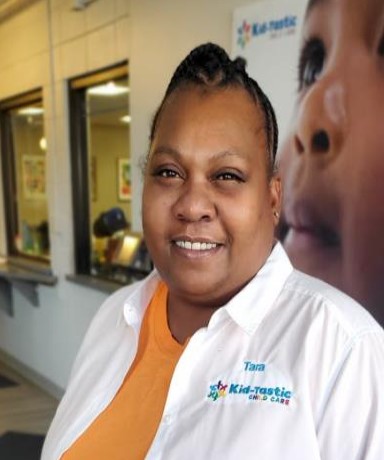 Tara Crittendon
Teacher, Chef & Nutrition Tech
Tara has been an early childhood educator for over 15 years and is passionate about serving children and families. Tara began as a nursery teacher at Kid-Tastic, helping toddlers cultivate their life skills and is now pursuing her passion in nutrition by leading the dietary and nutrition department. Tara has exemplary skills in nutrition planning and is eager to contribute her knowledge in the field to better serve our families.
"Being in the classroom, I was most happy when I worked with the children and helped them to reach milestones. I was once nervous about taking on to a new role but I quickly realized how important proper nutrition is to overall growth and development of young children. I am prepared to deliver more than meals and snacks. I'd like to ensure that children learn about the importance of healthy habits."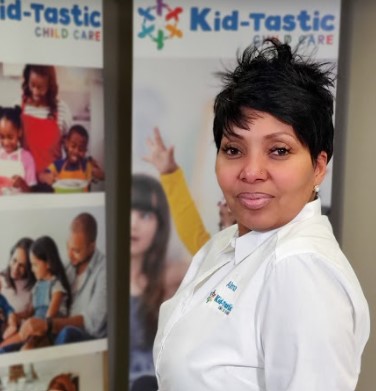 Alma Green has worked at Kid Tastic in Milwaukee for the past 4 years, but brings 12 years of experience with her. She loves that every day is different and brings further opportunities. Her passion is giving children choices, allowing them to explore and grow. Encouraging each child to believe in themselves and the endless possibilities that life has to offer.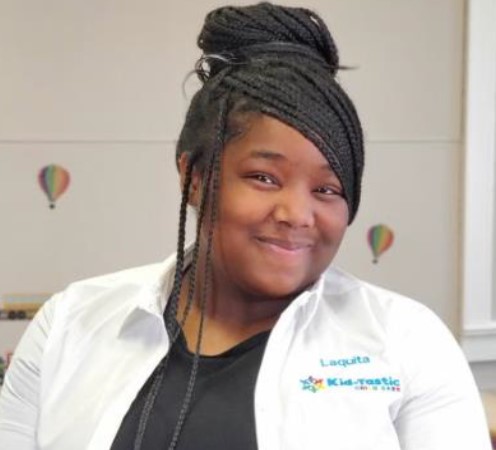 LaQuita Oliver
Teacher, Kids Club 8yrs-13yrs
Laquita's start in early child hood education has led her to become a star teacher in our program. She has dedicated herself to school-age children and is especially devoted to building and strengthening the character of young children. Her teaching style is unmatched and every child adores her compassion. Her contributions to the program are significant and will have a lasting impression."
"I became a teacher because I love kids, and teaching them keeps me as close to becoming a kid again, than any other field."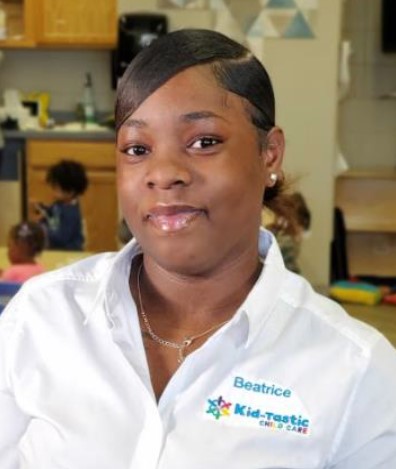 Beatrice Oliver
Teacher, Sprouts Nursery Infants-2yrs
Beatrice Oliver has embarked on a career journey through early child hood education with Kid-Tastic and is eager to make a lasting impression on all children. As a novel teacher she's dedicated to growing her knowledge and skills in the field and plans to take major strides towards furthering her education and becoming exemplary in the field.
"I aspire to give children whatever they need to grow. I strive to be better at what I do so I invest everything I can into the success of children and that means teaching them, playing with them and returning them home the same way or better than what they were delivered to me."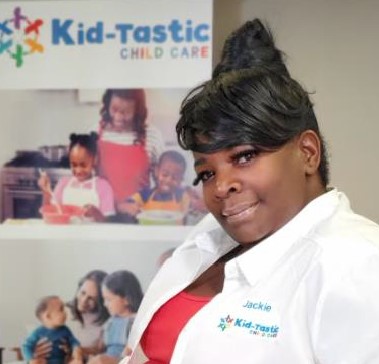 Jackie Oliver
Operations Manager
Jacqueline Oliver received her start in childcare as an Infant & Toddler Care Associate. She has fifteen years of experience and continues to promote herself by furthering her education and knowledge of contributing to the successful development of young children. Our customers value her integrity and moral opinions and in return she has developed a loyal following that could have only been created by her.
"I love caring for children. I have five of my own so I know the importance and benefits of contributing to quality early education. My greatest accomplishments are helping the parents of each child to become more aware of the methods and manners of the growth and development of their children. Infants are more than small babies and the toddlers are as intelligent as anyone else. I acknowledge these things and I encourage my team and parents to do the same."